THE PORTRAIT
SOLAR SYSTEM PRINT

The solar system doesn't repeat itself; every day it is uniquely aligned. Discover how the planets aligned for on your special date, captured in a custom print from Planets In Time.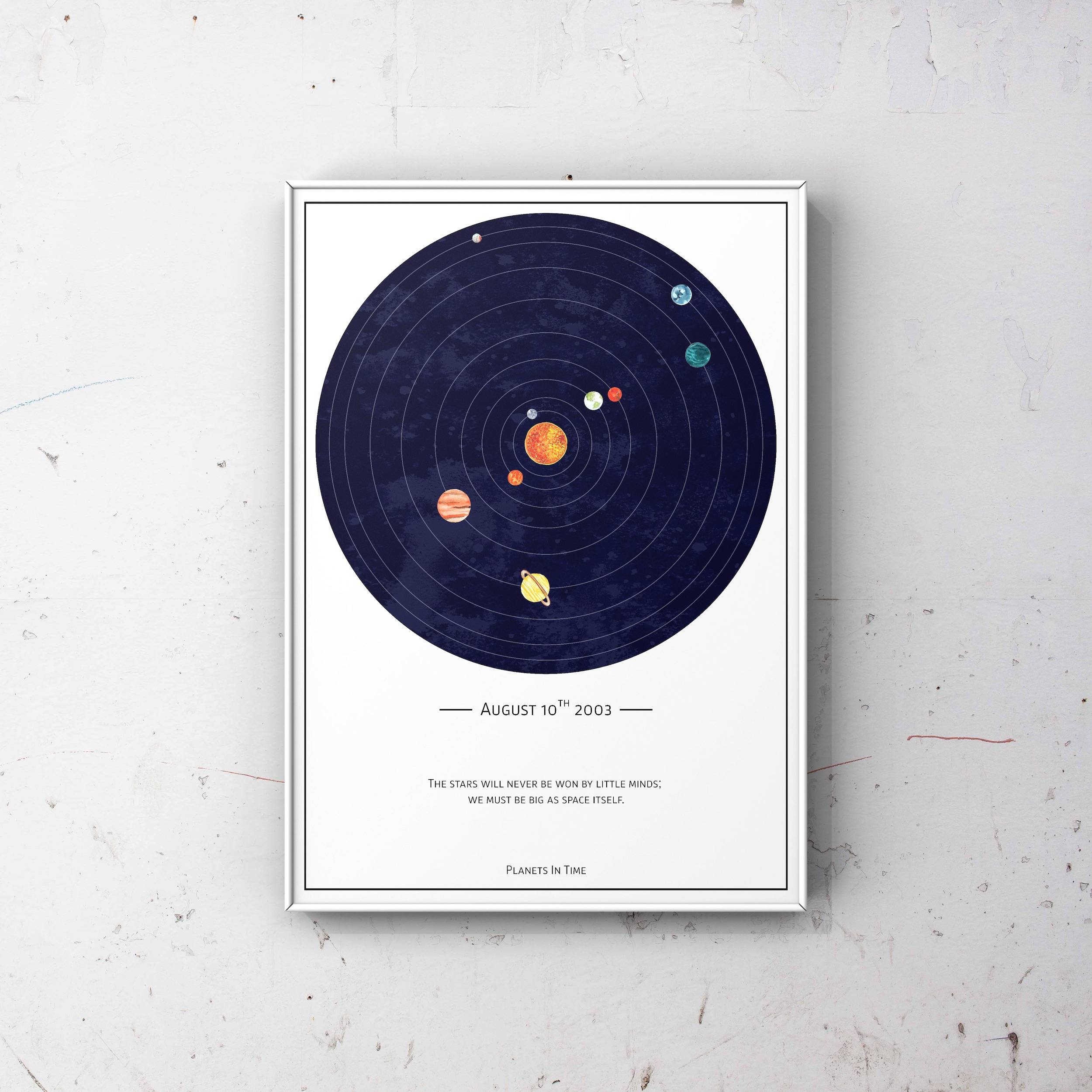 FREE SHIPPING ON ALL UNFRAMED PRINTS
Wrong currency? Select yours!
We partner with printers globally to produce local to you,
reducing shipping-times and our carbon footprint.

The second design in our range takes the core of our hand-painted master artwork, and sets it against a minimal white background for a more contemporary finish.
⭐⭐⭐⭐⭐
"My daughter was moved nearly to tears when she opened this present. It captures ones' unique moment in the eternity of the universe. This is a wonderful gift , especially those who "have everything"."
- Christopher F, USA
⭐⭐⭐⭐⭐
"Lovely prints on lovely paper. I ordered one for a wedding, and was so impressed that I have now done the smaller prints for each of my children"
- Anon, UK
⭐⭐⭐⭐⭐
"My husband is a solar system buff - this was a perfect gift for our anniversary. It's a beautiful print and design"
- Julie G, USA
⭐⭐⭐⭐⭐
"Amazing customer experience for a unique, personal and simply beautiful piece of art"
- Anon, Australia
With the bright, vibrant planets set against the changing deep-blue hues of the night sky, the detail is so fine that'd you'd almost think this was the hand-painted original.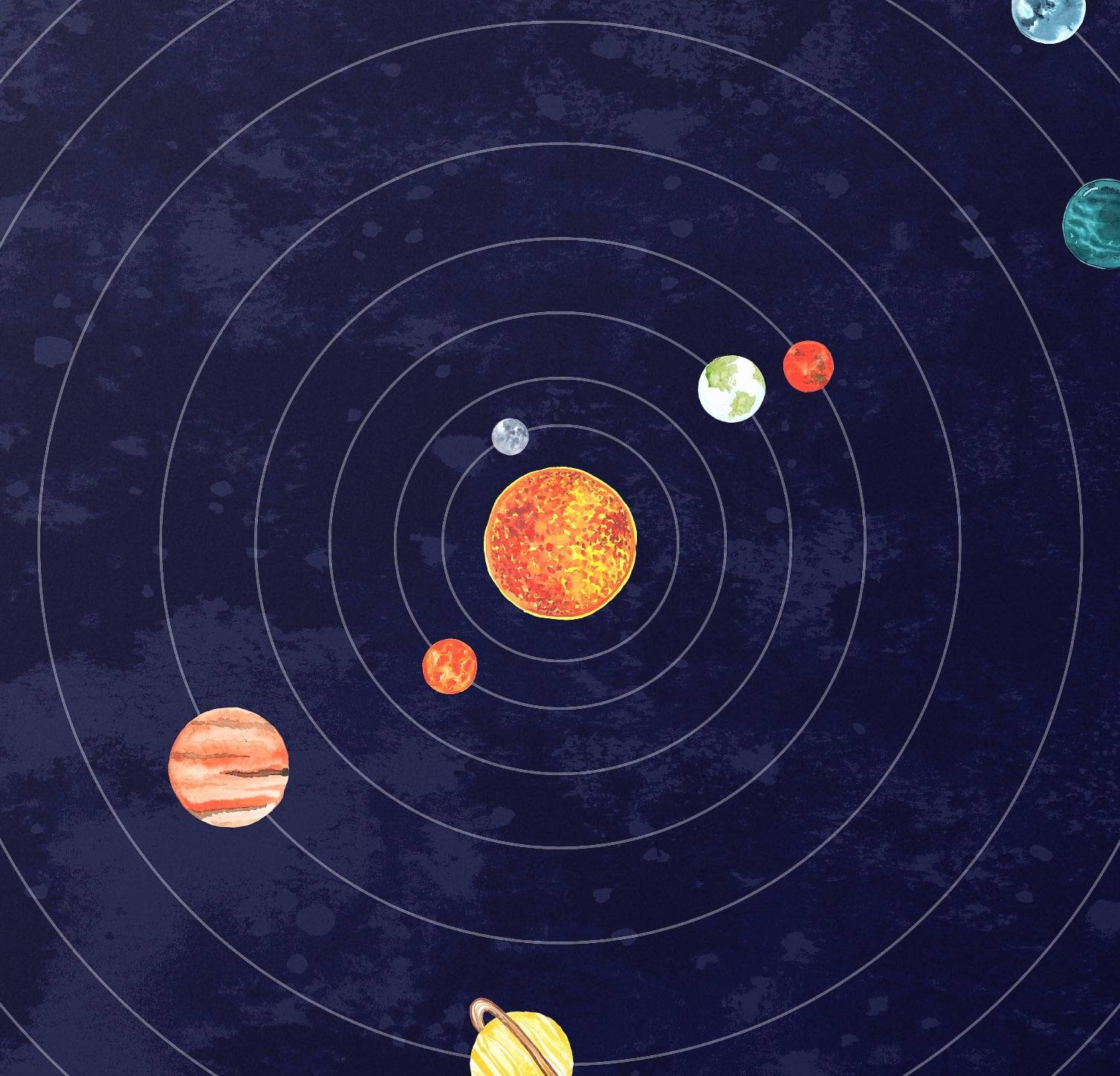 Use our simple online editor to create your print, and see the planets orbit into their accurate alignment for your chosen date. We calculate this using data from NASA's Jet Propulsion Laboratory.
All of our bespoke prints are of exceptional quality, made using heavy velvet-textured 200gsm Matte Art paper and archival inks that are fade-resistant to UV light - they'll last a lifetime!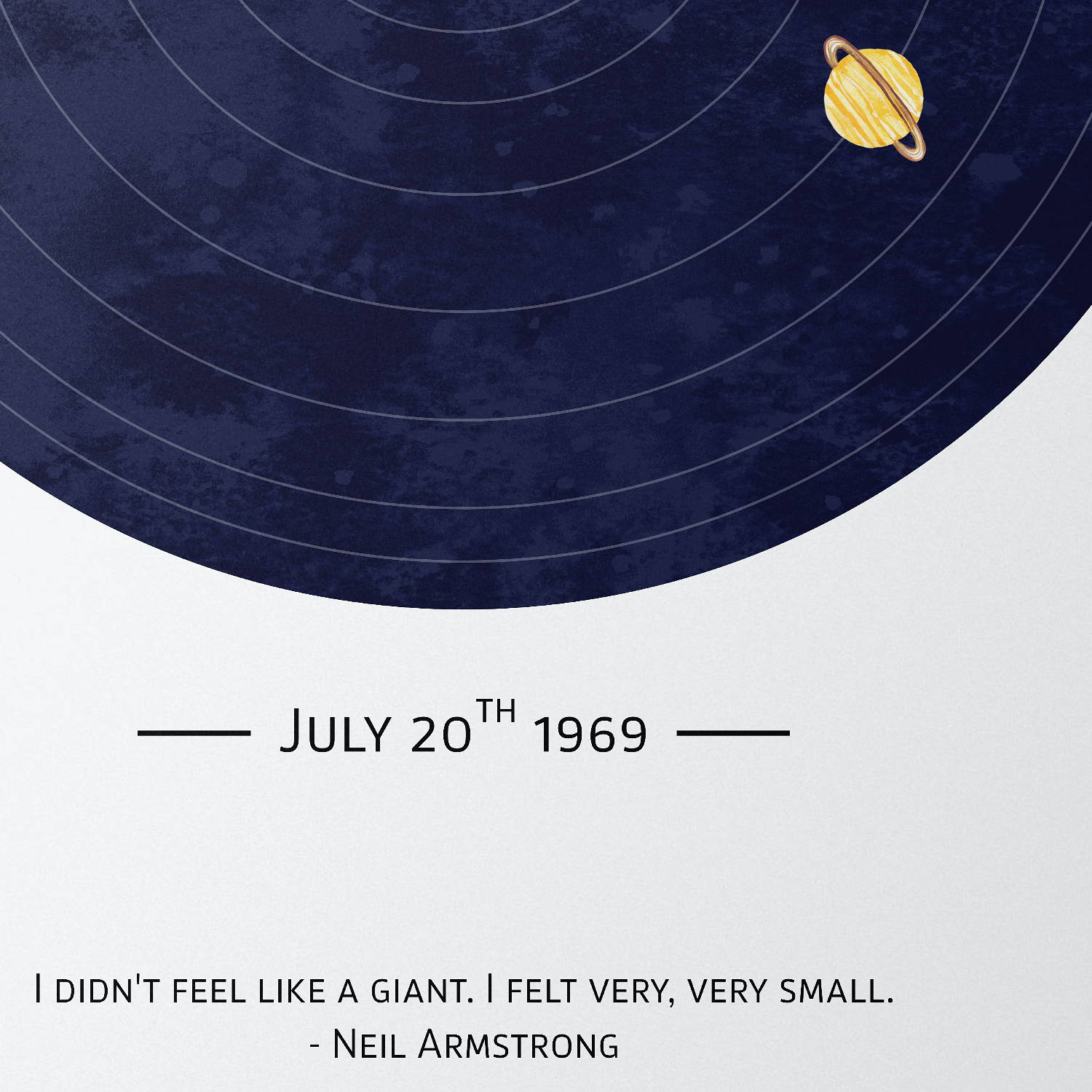 Make your print truly one-of-a-kind. Add your message, dedication, or an inspirational quote that captures the the essence of your special memory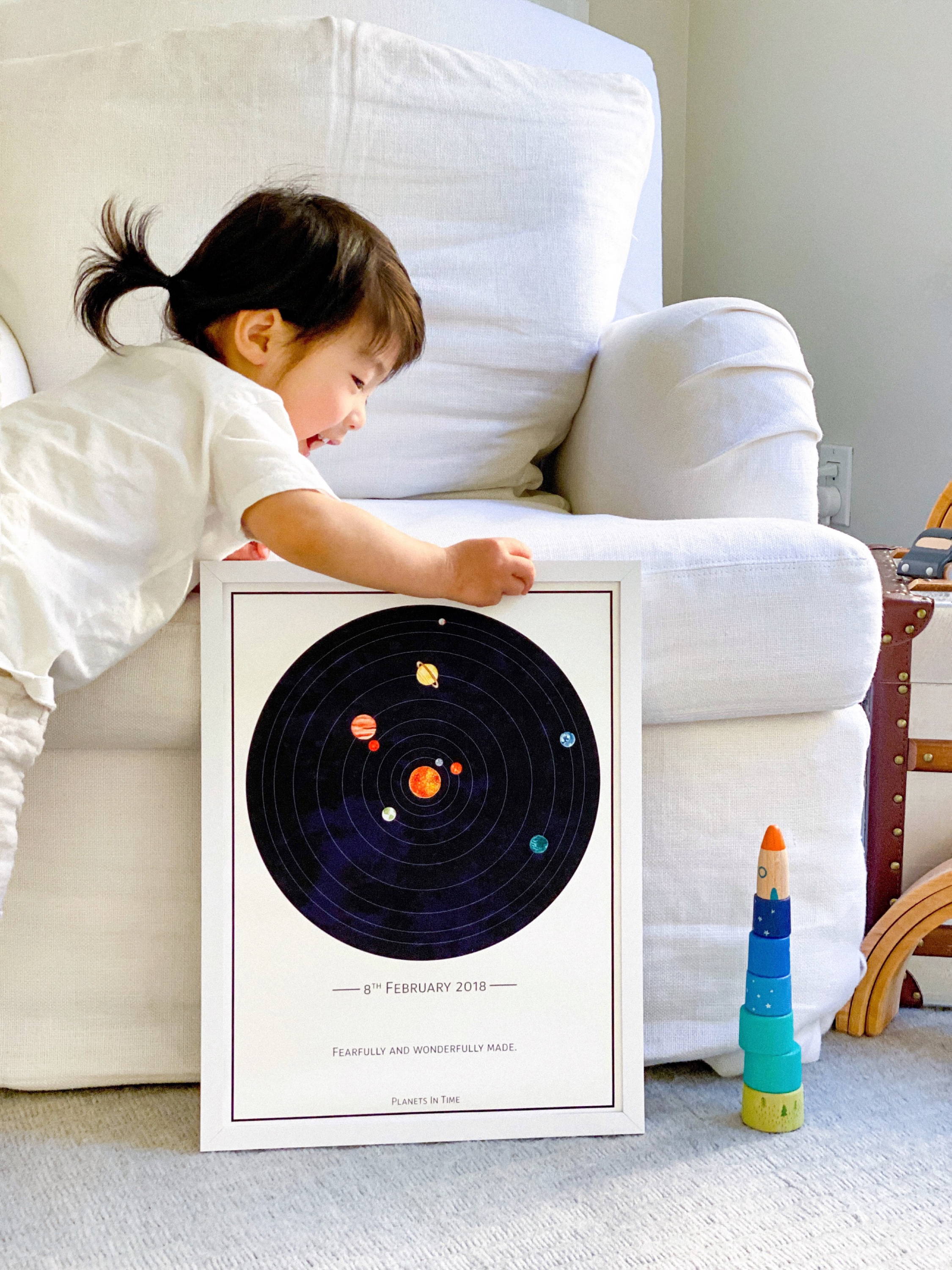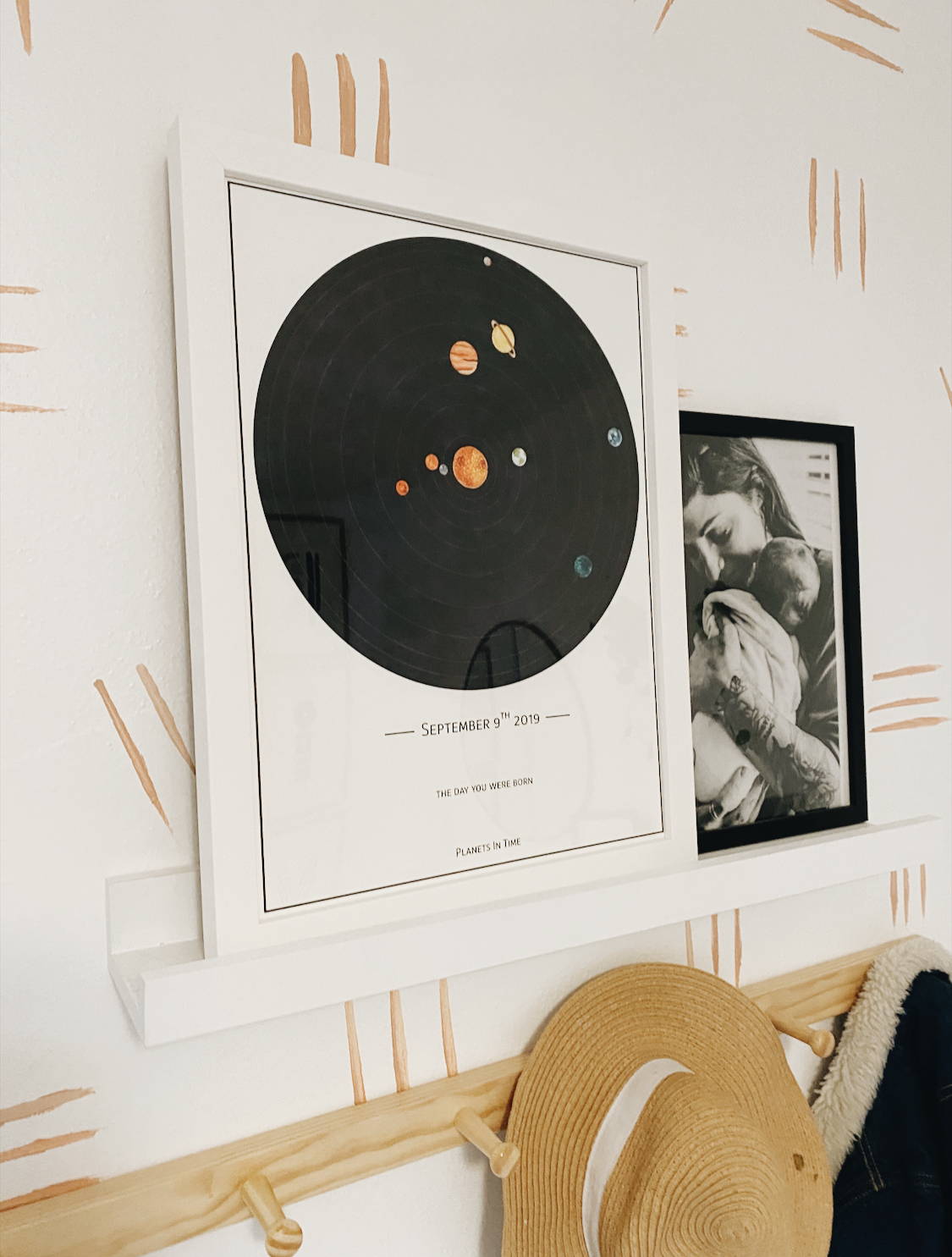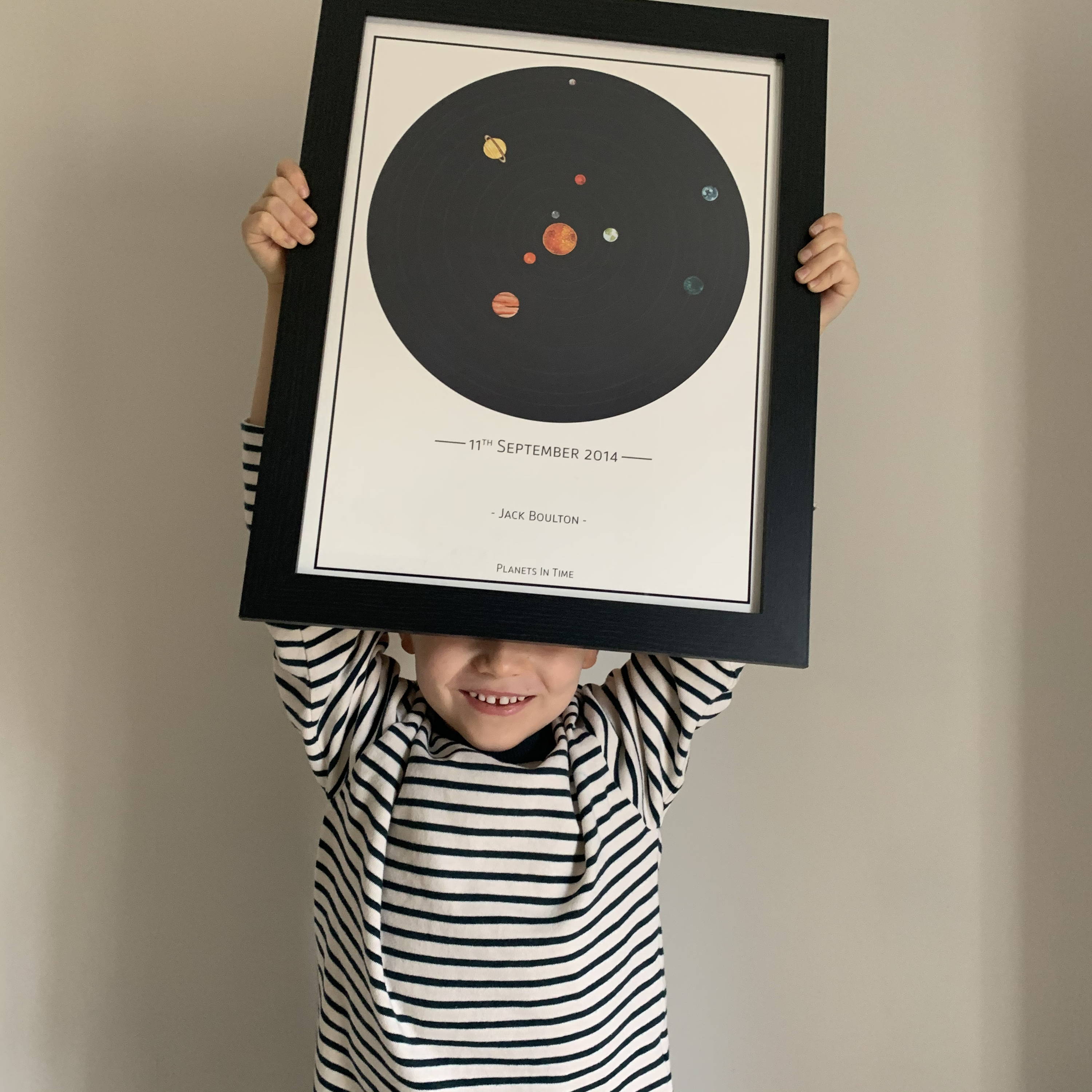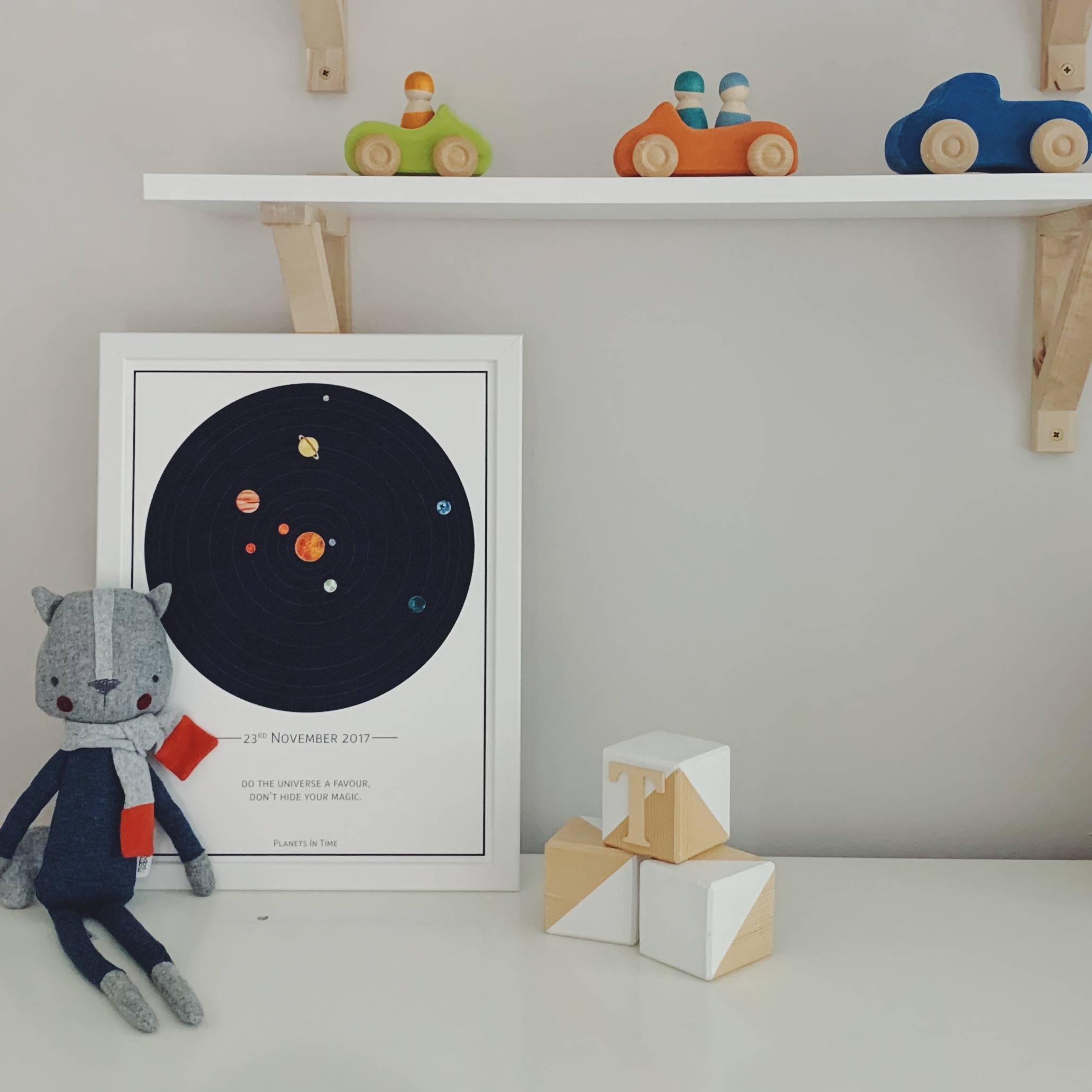 For the ultimate convenience, we've added the option to purchase your print fully framed. These simple, classic frames are made of wood and available in black, white or natural.